Security for everything you want to protect
CERTEGO is a leading Nordic provider of comprehensive security solutions. We offer consultancy, installation, and service in areas such as locks, access control systems, intercoms, surveillance cameras, alarms, and fire safety.
We manage the entire process - from project planning, installation, to ongoing operation, administration, service and maintenance. Our extensive experience in security requirements, understanding of human movement in various environments, and knowledge of laws and regulations make us a reliable partner.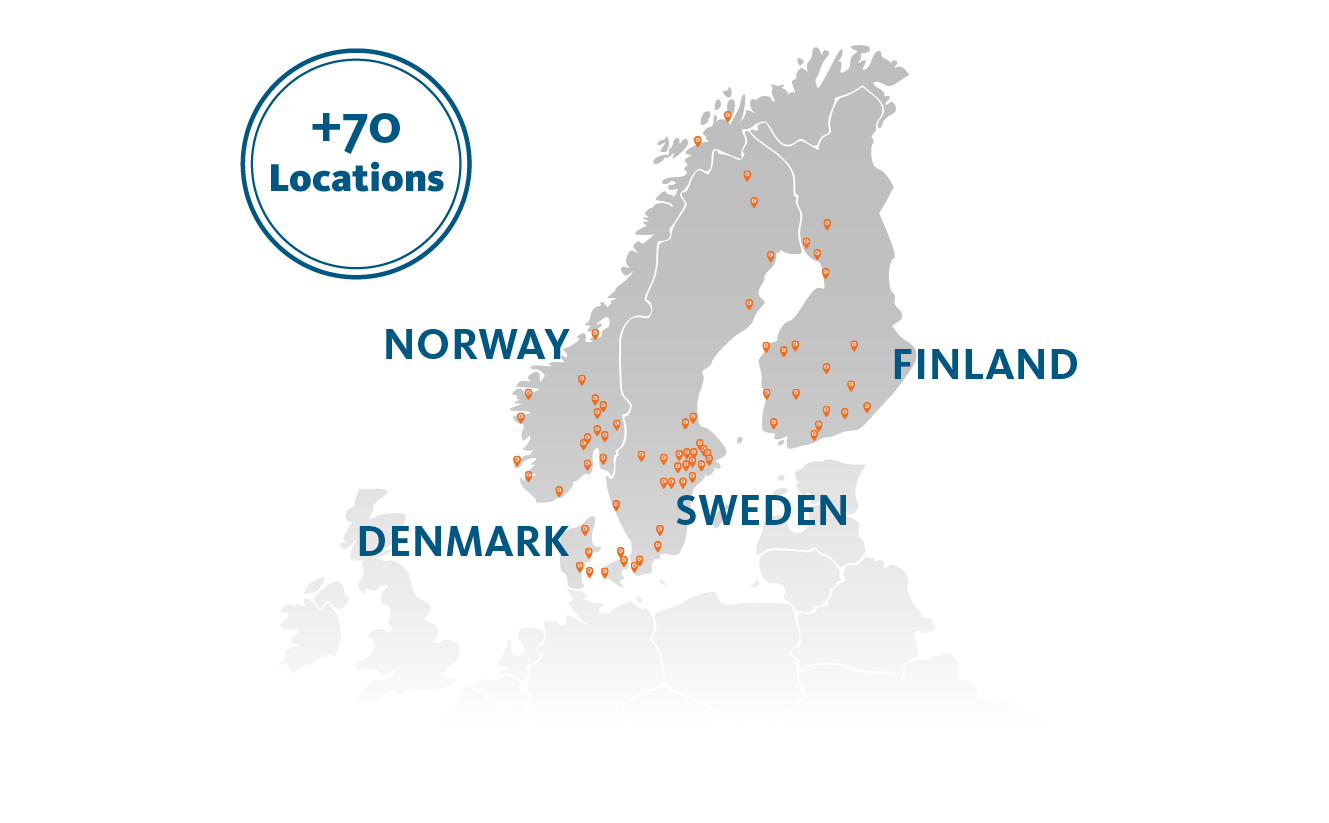 Our Services & Solutions
We are providing design-, installation- and complete security solutions throughout the lifecycle of a building. Everything from services to project as well as key management in our shops.
Read more
Our Customers
We offer comprehensive security solutions as a full-service provider, catering to a wide range of clients including those in multi-residential, construction, public sector, commercial property, and critical infrastructure domains.
Read more
Organisation and management team
Our company extends its influence throughout the Nordics. With a workforce exceeding 1,200 personnel spanning 4 countries and an extensive network of more than 70 branches, we uphold our proximity to customers through a localized approach.
Read more